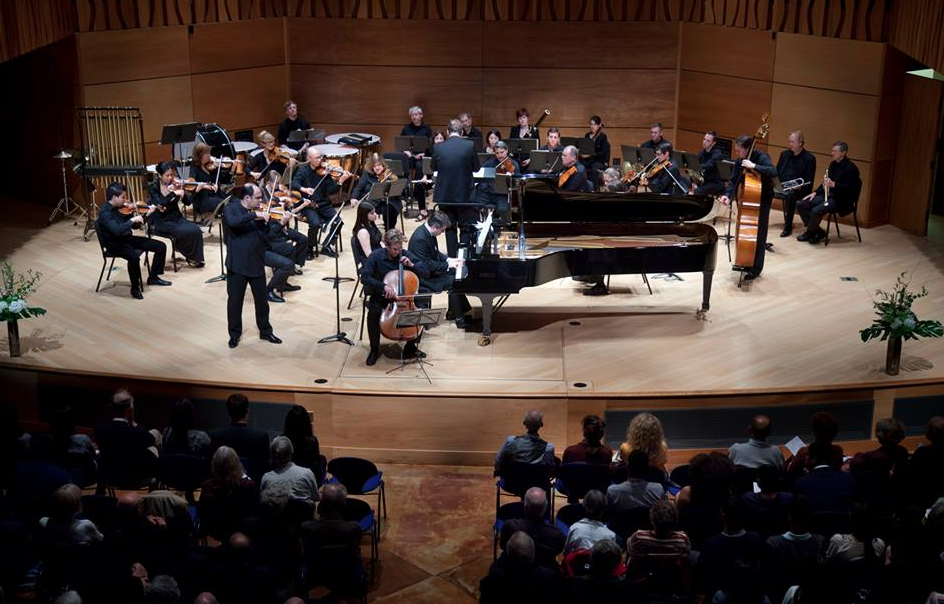 On Saturday, October 10, 2015, the Aternus Chamber Orchestra performed at the Hotchkiss School in Lakeville, CT. Larry Alan Smith, the Artistic Director of Aternus,  conducted the program. This is the ensemble's second appearance at Hotchkiss. In March of 2013, Aternus gave its inaugural performance at the School.
The program consisted of Johann Christian Bach's Sinfonia in D Major (Op. 18, No. 1), Richard Wagner's Siegfried Idyll, Larry Alan Smith's Aurora (2013) and Ludwig van Beethoven's Concerto for Violin, Cello and Piano in C Major, Op. 56. Commonly known as the "Triple Concerto," the soloists were violinist Leonid Sigal, cellist Eric Dahlin and pianist Fabio Witkowski.
The Smith work, written for the Orchestra Sinfonica Abruzzese in L'Aquila, Italy was performed for the first time in the United States. It was dedicated to Aurora, the goddess of dawn in Roman mythology, who each morning flies across the sky announcing the arrival of the sun.
Aternus is the Latin name for the Aterno River in the Abruzzo Region of East-Central Italy. The river forms high in the mountains and eventually empties into the Adriatic Sea. It symbolizes the continuum of human existence, as well as the unlimited possibilities that lie before us.
Aternus is an "arts cooperative" consisting of accomplished and recognized creative and performing artists who seek a 21st-Century paradigm for public performance based upon transparency, fairness and a commitment to each other. We believe that art comes before self, and we stand together to promote and nurture the classical arts. As a primary means of human expression, we believe that the performing arts are integral to a society that values beauty and civility.
(Words and photos are from Aternus' Website)